For many of us, being able to indulge in ice cream everyday and still be able to lose weight sounds like a dream come...
For many of us, being able to indulge in ice cream everyday and still be able to lose weight sounds like a dream come true. But for online trainer and youtuber Anthony Howard-Crow who embarked upon an ice cream only diet, this turned out to be more of a nightmare.
For one hundred days, Howard-Crow consumed 2,000 calories a day of ice cream, topped with 500 calories a day of protein supplements. He also indulged in alcohol occasionally. At the end of his experiment, he had shed 32 pounds, or 14.5 kilograms of weight.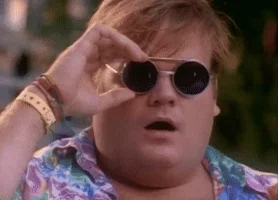 Purpose of experiment
Howard-Crow had one thing in mind – he wanted to prove that magical weight loss foods were unnecessary for successful weight loss.
He also makes a point against people who believe that losing weight requires abstaining from certain foods, such as those following the low-carb diet.
Instead, he believes in "CICO" – calories-in, calories-out. Through his extreme experiments, he aims to prove that for weight to drop, one simply has to consume less than he expands.
Translation: while the number of calories and quantity of a food one consumes are important, the source of calories is less significant.
He could have replaced ice cream with chocolate, but as long as he stuck to 2,000 calories of the chosen food item per day, and burned off more calories than he consumed, he would have still lost weight.
Photo: menshealth
So how was it?
"The most miserable dieting adventure I have ever embarked upon"
He became moody and unpleasant to be around. He also experienced extreme fatigue, giving up the gym in the last 4 weeks of the experiment, and becoming increasingly uninterested in editing his videos for youtube.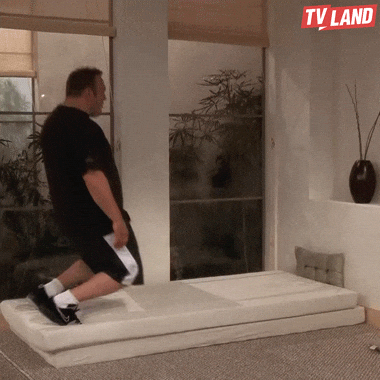 He also lost more muscle than fat on the experiment, as he was not consuming enough protein to prevent muscle loss. Typically, to prevent loss of muscle while trying to lose weight, people are encouraged to consume 1 gram per pound of target body weight. Howard-Crow was eating just 120 grams of protein a day.
Howard-Crow's sentiments are echoed by those who embarked on a Halo Top diet. Halo Top is a brand of ice cream marketed to be "healthier" than real ice cream and just as tasty, but with much lesser calories, carbohydrates, and fat, and more protein. Calories for each pint of Halo Top range between 240 to 280. To put that into perspective, 240 calories is approximately ¼ of a pint of Ben & Jerry's and ⅕ of a pint of Häagen-Dazs.
Photo: spoonuniversity
This stunt dieter consumed 1240 to 1280 calories with 120 grams of protein of Halo Top a day, and similar to Howard Crow, managed to lose weight. Also similar to Howard Crow, her point was that fad diets do not work – the experiment left her lethargic and she experienced headaches numerous times, due to a lack of nutrients, vitamins, and minerals. Instead, she advocates healthy and balanced eating for anyone who wishes to lose weight.
Our takeaway from these stunt diets? You cannot have your ice cream and eat it too.
Cover photo: evoke