you cannot deny that sugar tastes delicious. Though sugar tastes really good, eating too much of it can be bad for your health. The...
you cannot deny that sugar tastes delicious. Though sugar tastes really good, eating too much of it can be bad for your health. The human body is not made to consume a large amount of sugar, especially fructose. Fructose, when consumed, turns into fat which is harmful to your body when taken too much. According to
So how do you know that you have eaten too much sugar? Here are 8 signs to let you know if you are eating too much sugar in your diet.
1. You constantly crave for sugary foods
The more sugar you eat, the more you will crave for it. Eating sugar creates a surge of feel-good brain chemicals dopamine and serotonin. You can become addicted to the feeling and every time you eat sugar, you will want to eat more.
2. You feel tired all the time
When you eat a lot of sugar, your insulin levels will also spike to regulate the blood sugar levels in your body. Once the insulin has done its job, your blood sugar drops again. This is also known as a sugar crash. Thanks to the drastic drop in blood sugar, you will be left feeling drained, making tired and groggy all day long.
3. You get breakouts 
Some people can be sensitive from the spike in insulin levels from the high dosage of sugar which can cause hormonal imbalance. Excessive sugar consumption can show up on one's face in just a matter of days. If you feel that your skin is breaking out with pimples and acne even with all the skin care and facial treatments, you may need to keep an eye on your diet.
4. Gain weight
As mentioned, sugar can turn into fat really quick. There is also no protein or fibre in sugar which means that you may take in more sugar subconsciously because it does not make you full. Sugar also trigger the body to release insulin, a hormone that contributes to weight gain.
5. You get moody easily 
When you experience a sugar crash, you will be left feeling drained and tired. This contributes to mood swings and can make you feel crabby. Not to mention, if your energy low, that just contributes to a bad attitude.
Now, who says chocolate can make you feel better? Maybe it can, but only temporarily.
6. You get cavities
Photo: asapdentist
How did your last dental appointment go? If your dentist tells you that you have a high risk of getting cavities, maybe it is time to wean off the sugar. Sugar contributes to cavities as the bacteria in your mouth feeds off the sugar in your mouth which creates an acid that destroys your tooth enamel, causing cavities.
7. You are not as alert as before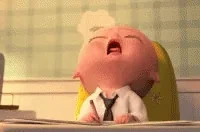 This is because improper control of blood sugar levels can cause cognitive issues and impairment. Over consumption of sugar can cause you to feel confused, forgetful, and have a lack of focus. This is also known as brain fog.
8. Nothing taste as sweet as before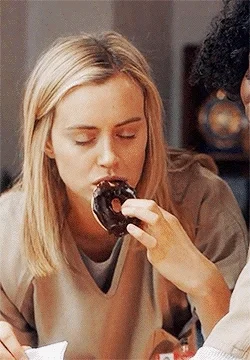 Because you have been eating way too much sugar, your taste buds are basically everywhere and nothing can taste the same as before. Sugar overkill can cause your taste bud sugar tolerance to increase. Hence, you need more and more sugar to satisfy your sweet cravings. The more you eat sugar, the more you want it. And the more you want it, the less sweet sugar tastes, making you eat sweeter foods.
The cycle never ends.