Why spend extra bucks for staples you can make at home? It's zero effort and will be way healthier than what you can pick...
Why spend extra bucks for staples you can make at home? It's zero effort and will be way healthier than what you can pick up at the store.
Pre-make a batch of these items and store them in your pantry. When the time comes, simply whip them out and you're good to go!
No fancy equipment, no flamboyant skills needed.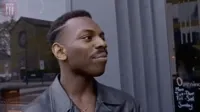 1. Pancake mix
Mornings are a perpetual rush. When you need something quick and easy, add your wet ingredients into the mix and your pancake batter is ready for the pan. Couldn't be easier!
How to: Take your favourite pancake recipe and mix together the dry ingredients (flour, baking powder etc). Done!
2. Oat flour
We can't figure out why, but supermarkets always price their oat flour at a higher price than other flours.
They're basically finely ground up oats. You can make them in under a minute!
How to: In a food processor, add oats and pulse till you reach the desired consistency.
3. Panko
In other words, breadcrumbs. It's as simple as it gets.
How to: Place chunks of bread into a food processor, shredding it to form coarse crumbs. Spread the crumbs evenly on a baking sheet and bake at 180C for 7 minutes until the crumbs are lightly toasted. Be careful not to let them burn! Allow them to cool at room temperature. Store them in the freezer or in an airtight container.
4. Croutons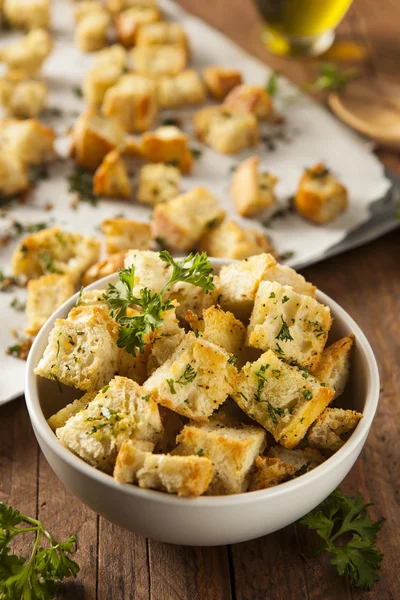 These bite-size cubes add the perfect crunch to any soup or salad! However, store-bought ones may be deep fried and coated with unwanted additives, making this a not-so-healthy addition to your meal. The solution? Make it yourself!
Tip: Thick, crusty breads are ideal for this recipe.
How to: Dice bread into cubes (or whatever size you prefer). Drizzle the bread evenly with oil and seasonings of choice. We recommend Italian herbs!  Toss till combined. Spread them onto a baking sheet, baking them at 180C until crispy.
5. Spice blends
Herbs and spices usually lose their flavour six months after they're gound. So make sure the spices you're using are as fresh as possible.
This is an easy way to add variety to your dishes. Even if you have chicken breasts daily, this ensures that you can switch up its tastes!
How to: Simply combine spices of your choice and mix well.
Cajun- cumin, coriander, paprika, salt, black pepper, oregano
Curry – cumin, coriander, turmeric, cinnamon, cayenne pepper
Italian – dried basil, oregano, thyme, rosemary, garlic, onion, salt
Taco – chilli powder, cumin, onion powder, garlic powder,  black pepper, salt, oregano
6. Peanut butter
It's ridiculously easy to make. Not to mention tasty!
No more of the artificial, store-bought peanut butter. You have full control of what goes into your PB. Customize it however you want: with honey, sea salt, cacao powder. Let your imagination run wild!
Note: This works with any kind of nut. Switch up your spreads and make almond butter or sunflower seed butter as well!
How to: Place the peanuts (or nuts of choice) in a food processor. Pulse a few times just until chopped. Add in seasonings and let your machine run for 10 minutes, continuously scraping down the sides. It will first clump into a ball before transforming into a smooth, glossy paste, so keep going!
7. Self-rising flour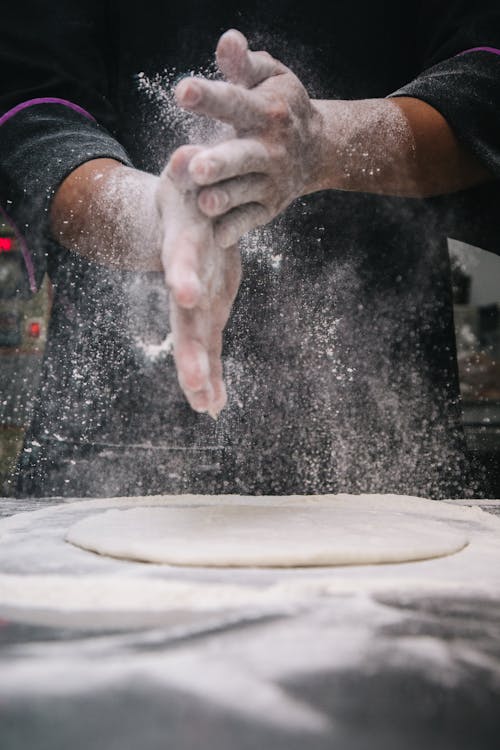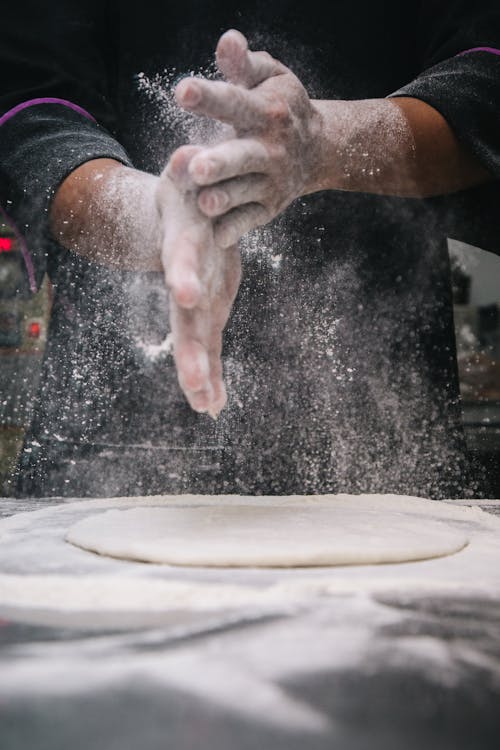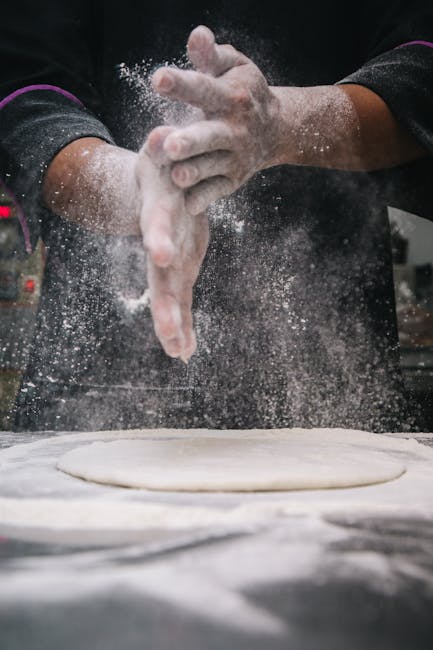 No, it's not a completely different type of flour. Self-rising flour is basically all-purpose flour with baking powder and salt.
In other words, make it yourself!
How to: Combine 1 cup of all-purpose flour with 1 1/2 teaspoons of baking powder and 1/2 teaspoon of salt.
This can be scaled up or down based on your needs.
8. Powdered sugar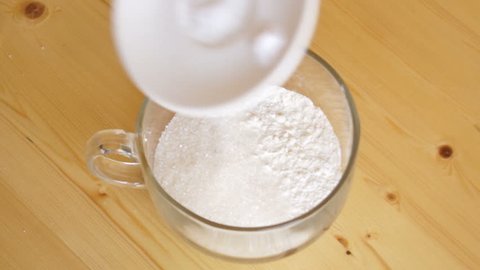 This is the offspring of granulated sugar. If you have white sugar in your kitchen, it's as good as having powdered sugar.
Who wants to purchase a whole bag of powdered sugar when they're only going to use it once?
How to: Place granulated white sugar into your food processor. Pulse at medium speed until texture becomes sandy.
9. Chicken broth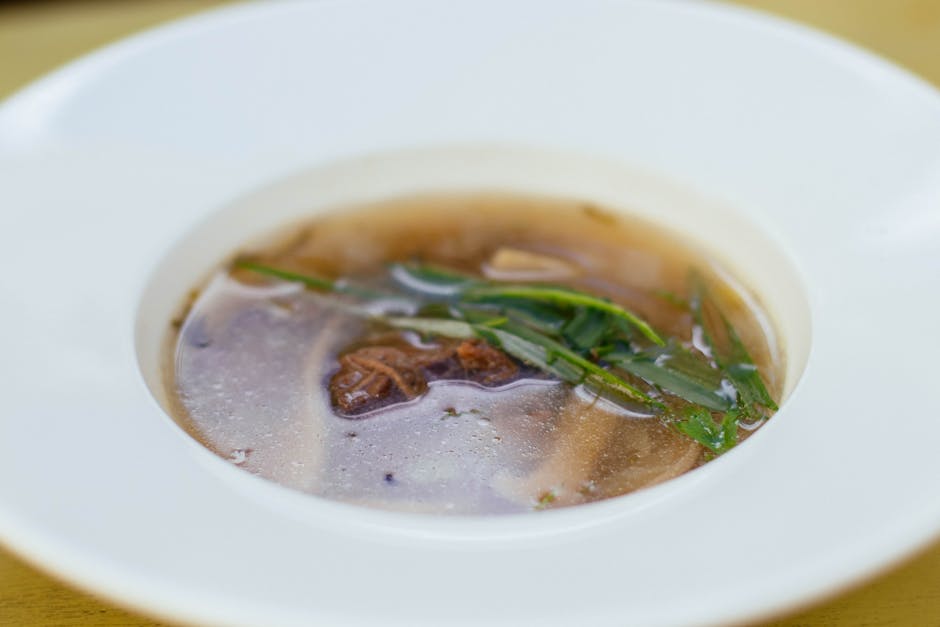 Let's debunk the notion that chicken broth needs some kind of secret recipe to brew. It doesn't. Most of the time is spent watching it simmer on the stovetop.
Depending on what aromatics you throw in, your broth will take on a different flavour every time.
It's one of these recipes that goes by feeling, not accurate measurements. After all, cooking is an art, not a science.
How to: Place rinsed chicken (wings, bones, giblets – any chicken parts) into a large pot.  Add peppercorn, ginger, or any aromatics to your taste.
Cover and bring to a boil over high heat. Use a ladle to skim any foam from that accumulates. Turn down the heat and simmer for 3 hours. Top up extra water if needed.
Pass the broth through a mesh strainer. Serve immediately or store in an airtight container.
10. Buttermilk
Almost every time I open a packet of buttermilk for pancakes or waffles, I use half and end up discarding the rest. Either that or storing the remaining in the fridge until they go rancid.
That is, until I discovered that you could make your own with just two ingredients. No more waste!
Disclaimer: You won't get the creamy smooth texture of buttermilk, but it will definitely do the trick if you're mixing it into a batter.
How to: Add 1 tablespoon of acid (it can be lemon juice, white vinegar, or ACV) into 1 cup of milk.
Stir to combine. Let sit for 10 minutes until the milk curdles.