Whenever I think of Valentine, I immediately think of sweets. A box of chocolates and roses are classics for this commemoration of love, but giving them...
Whenever I think of Valentine, I immediately think of sweets.
A box of chocolates and roses are classics for this commemoration of love, but giving them seems to be a tad impersonal.
Especially if your Valentine is looking to shed a few pounds or on a diet, maybe chocolates aren't the way to go this year.
Rather than cheap boxed chocolates, impress them with hand-made desserts this year instead!
The desserts here are both simple and way healthier. No fancy equipment needed!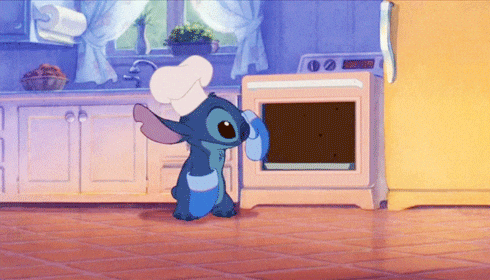 1. Coconut panna cotta
Sounds complicated? Don't worry, the recipe is more straightforward than you think! With only four ingredients, this is perfect for non-chocolate lovers. Creamy and decadent, enjoy this low-calorie, low-sugar dessert guilt-free!
Ingredients:
200ml full-fat coconut milk (not coconut cream)
40ml maple syrup
1/2 tsp vanilla extract
2/3 tsp powdered gelatin
Method:
Whisk 120ml of coconut milk with the powdered gelatin.
 Allow it to rest for 5 minutes, for the gelatin to "bloom."
 Mix in the vanilla, then gently warm the mixture on the stovetop. Whisk it occasionally to dissolve the gelatin. Do not allow the mixture to boil!
Once the gelatin has completely dissolved, remove from the heat and stir in the maple syrup and remaining coconut milk.
Divide the mixture among 2 small jars/bowls, and place in the fridge to set for at least 4 hours.
When ready to serve, place the chilled dishes in a bowl of hot water for 1-2 minutes, then flip to release.
Garnish with fresh berries, for an added touch.
2. No-bake Cheesecake
Craving for cake? We got you! Rivalling the cakes at The Cheesecake Factory in terms of taste and nutrition, you can even make this cheesecake in personal mason jars if you're packing it for a romatic picnic. (Hint hint!)
Featuring a protein-rich crust, these also make for a delicious source of fibre and healthy fats.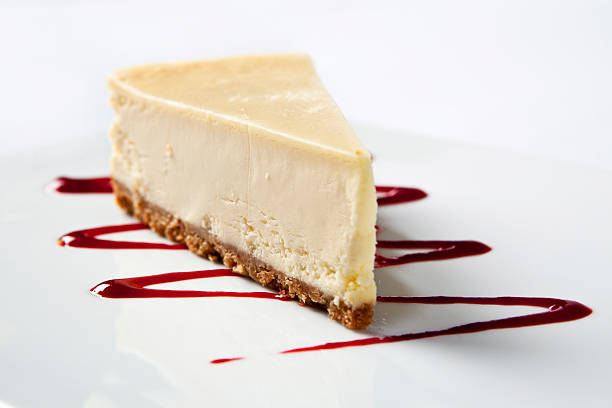 Ingredients:
1 cup dates
1 cup cashews
Pinch of salt
230g cream cheese
1 cup Greek yoghurt
1/3 cup honey
1 tbsp vanilla extract
1/8 tsp salt
Method:
Blend dates, cashews and salt in a food processor until it becomes sticky
Transfer the mixture into a cake tin, pressing down to compact it. This forms the cheesecake base.
Process the cream cheese, yoghurt, honey, vanilla extra and the rest of the salt with the food processor.
Pour the cheesecake filling into the cake tin, spreading it out evenly
Cover and place in the fridge for 2 hours before serving
3. Dark chocolate truffles
It's ridiculous how stores mark up prices on their chocolates, especially if it's packaged in a heart-shaped box. Store-bought ones also include fillers and other preservatives, which we could definitely do without.
These put a unique spin on plain ol' chocolates, boasting a rich, strong chocolatey flavour. The secret (and healthy) ingredient here is avocados, which is key to its creamy texture!
There won't be any avocado taste in the end products – so no one will be able to tell the difference!
You can get 12 truffles from this recipe, depending on the size you make them in.
Ingredients:
170g dark chocolate-chocolate chips
1 avocado
1/2 tsp vanilla extract
pinch of salt
Cocoa powder, for dusting (optional)
Method:
Combine the chocolate, vanilla extract and salt over a double boiler to melt till completely smooth.
Mash the avocado with a fork, then add it into the chocolate mixture. Stir until smooth and thickened.
Place in the fridge to set for 20 minutes, or until firm.
Divide the mixture into 12 and roll them to form balls.
Roll each truffle into the cocoa powder to coat.
4. Caramel bites
These chocolate covered caramel bites are actually healthy for you!
Instead of the traditional caramel made from refined sugar, these little treats use dates to lend it its sweetness. All of that sweetness, without the sugar!
Image: Greensmoothiegourmet
Ingredients:
160g dates
1 tbsp nut butter
1/2 tsp vanilla extract
1 tbsp warm water
1/4 tsp salt
2 1/2 tablespoons whole wheat flour
120g dark chocolate
Method:
Add dates, almond butter, vanilla, salt and warm water to a food processor. Process to incorporate.
Add flour and process until you get a smooth mixture.
Shape mixture into squares about 1/2 inch thick. Wet your hands to prevent the mixture from sticking. You can shape them in ice cube trays for a more uniform size.
Freeze for an hour. Meanwhile, using a double boiler, melt down the dark chocolate until smooth.
Working quickly before the chocolate solidifies. Dip and coat each cube with melted chocolate, shaking off the excess chocolate.
Set on a piece of parchment paper to dry.
Look, we would never ask you to forego chocolate completely (dark chocolate is great for your health), but on this special occasion, why not go the extra mile?
Stand out from the 58 million who purchase heart-shaped boxes of cheap chocolate and create your own sweet treats!
Wishing you a happy and healthy Valentine's!