Next to rice, bubble tea has become a staple in the diets of many. People nursing a cup of LiHo or GongCha in their...
Next to rice, bubble tea has become a staple in the diets of many. People nursing a cup of LiHo or GongCha in their hands is a common sight in the streets of Singapore.
However, the "tea" in bubble tea by no means make it a healthy drink. While the drink itself may contain antioxidant-rich tea, it is the other additives that eliminate the health benefits.
Most bubble teas out there contain as much as 1/4 cup sugar and 1/8 cup condensed milk. This far exceeds the recommended limit of 10 teaspoons of added sugar per day.
Just these sugars alone add a whopping 450 calories to your drink!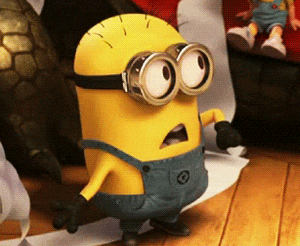 Thankfully, Heytea has come up with a solution which allows you to continue having your bubble tea guilt-free!\
Originating from China,  Heytea gathers their tea leaves from their respective places of origin. They also don't skimp on quality control across all aspects of their productions.
Selectively choosing fresh fruits to use in their drinks, natural rock sugar, and natural cheese, they are able to maintain their standards of beverages.
They have come up with "skinny sugar", which comprises primarily of a natural plant-based sweetener known as Stevia.
Increasingly popular with those looking to reduce their sugar intake, Stevia has already gained recognition by many health authorities including the Food and Drug Administration (FDA).
These are just some benefits you can enjoy with Heytea's skinny sugar:
1. Lower calories
Stevia is 200-300 times sweeter than your average table sugar. Thus, only a small amount is required to achieve the same levels of sweetness in your bubble tea. Using Skinny sugar in your beverage will reduce your daily sugar and caloric intake by up to 90%. Less sugar, fewer calories!
2. Diabetes-friendly
Low in sugar content, stevia does not cause a spike in blood sugar or insulin levels, making it suitable for those with diabetes. Have a peace of mind knowing that you won't experience a sugar crash after drinking bubble tea!
3. Protects teeth
As bacteria are unable to react with stevia and ferment in your mouth, they will not stick to your teeth and damage them. Now, this is something worth smiling for!
Menu
Heytea offers the "skinny sugar" alternative in 90% of their beverages. Here are some of the drinks worth checking out:
1. King Fone Cheezo Tea
Remember the cheese tea trend? Yup, it was the brainchild of Heytea. This drink is THE signature drink to get here and we can see why.
Image: Heytea
This tea is brewed with premium oolong tea leaves smoked for extra flavour. The tanginess from the cheese cut out the bitterness from the tea itself, making it more savoury than sweet. The foamy cheese atop the tea lent it an interesting texture with every sip.
2. Grapefruit Boom
Light on the palate, this refreshing taste was a welcome respite from the humid weather here in Singapore.
Image: Heytea
The base of jasmine green tea, which was subtly sweet, contrasted perfectly with the fresh grapefruit which had sharp notes of zest. It was curiously addictive even without any added syrups!
3. Durian Ice Cream – AVAILABLE IN SG
Image: Heytea
Okay, so we know that this is not bubble tea. BUT we are Singaporeans who love their durian. This soft serve is made with real D24 durian, which is what makes it extra creamy with that characteristic bitter-sweetness of durian. Non-durian lovers can give this a go as well, for the taste of durian itself is but a mere hint.
They are also set to welcome alcoholic bubble tea onto their menu. Who would have thought? We can't wait to see how that turns out.
In the meantime, cheers to Heytea doing bubble tea the healthier way!
HeyTea Singapore Address
2 Orchard Turn, #B4-29 ION Orchard Singapore 238801
3 A River Valley Rd, #01-06, Singapore 179020