A woman living in Texas, by the name of Cindie Allen-Stewart, has found a way to relieve any symptoms of sunburn with her simple...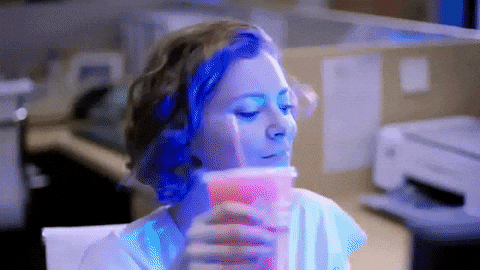 A woman living in Texas, by the name of Cindie Allen-Stewart, has found a way to relieve any symptoms of sunburn with her simple home made remedy. So simple, in fact, that you can easily get this remedy off the shelves at any notable store. But the trick here is not about what you use, rather how you use it.
Initially posted on her Facebook page for her friends, the post started to garner a lot of interest and attention, hitting 5,000 shares on just the first day alone. As of now, the post has been shared 225, 150 times, and there are almost 50,000 comments from both believers and skeptics alike.
So what exactly is this hack that's been garnering so much attention? It's simply this: Soothe any sunburned areas with menthol shaving foam, specifically Gillette Foamy Menthol.
Allen-Stewart also shared before and after pictures of her sunburn remedy, with the before showing her skin a deep lobster red, which is shown to have faded in the after picture. This was only after three sessions of a half an hour application of the miracle salve, the menthol foam shaving cream. According to Allen-Stewart, the shaving cream should be applied directly to the burn, the same way as a moisturizer.
"It may seem like it's a strange shaving ritual, but trust me! Don't rub it in, just let it sit on your skin. It will start bringing all that heat out (you'll be able to feel it). You may feel like you are itchy too, but that's a good thing! Itching means healing," she writes.
What Allen-Stewart does is to apply and leave the cream on for half an hour, after which the cream will seem to have dried up a little. Rinse off with cool or lukewarm water after the affected area feels like it's "becoming a little cold." If the burn persists, apply again the next day, in which by then the burn should disappear.
According to some dermatologists, menthol indeed does help to cool the skin, but it doesn't work exactly like how Stewart-Allen describes, by drawing out the burn. The cooling effect which menthol has will no doubt calm any skin irritation caused by the burn, with an increased effect if there's any aloe in the cream, due to its anti-inflammatory properties.
Other dermatologists believe that the menthol shaving cream method is only a temporary measure, and will provide you with some relief, but ultimately this lifehack won't really reduce any redness of the skin.
That said, there's really no harm in trying this trick out for yourself, so the next time you get a sunburn, have some menthol shaving cream on stand by. Final reminder, that prevention is still better than cure, and you should still apply sunscreen as it is an important part of skin protection.