Walk through the dairy section of your closest supermarket. Chances are that you'll find a whole array of yoghurts waiting for you, each of differing...
Walk through the dairy section of your closest supermarket. Chances are that you'll find a whole array of yoghurts waiting for you, each of differing brands, flavours and styles. All of them are similarly packaged and marketed, yet the most inconspicuous difference you may have picked up on is the "Greek style" Yoghurt, as compared to plain and simple Greek Yoghurt. Are they the same thing?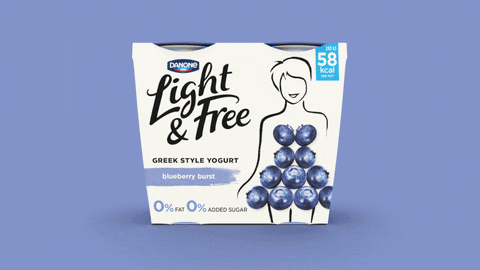 Undoubtedly, no. Although they may sound like one and the same thing, one of them gives you more energy and is more natural, while the other contains more preservative and gives you less energy.
Well, bear with us for a moment to find out which is better for you, while we tell you the difference between the two.
But first, a history lesson: When and how was yoghurt discovered? Yoghurt, a word that originated from the Turkish language, is believed to have been accidentally discovered about 7000 years ago, as a result of milk being stored in animal stomachs in warm climates. The natural enzymes in the animal stomachs curdled the milk, and produced the first known yoghurt. This kept longer, and it is thought that herdsmen who discovered it preferred its taste to that of milk, and thus continued making yoghurt in said fashion.
Although the way yoghurt is made now does not involve animal stomachs of any kind (thankfully so), the way its made isn't that much different from how it was in the past. The technique for making yoghurt involves straining and fermentation, a method passed down from generation to generation. This brings us to the main difference between Greek style Yoghurt and Greek Yoghurt: the way it's made.
Greek Yoghurt is made by fermenting milk with live bacteria cultures. The bacteria then converts the lactose in the milk to lactic acid, which thickens the milk and gives the yoghurt its distinctive tangy taste. The yoghurt mixture is then strained, sometimes multiple times, to give the yoghurt its consistency. The straining removes the liquid whey and gives Greek Yoghurt its smooth and thick texture.
On the other hand, Greek style Yoghurt is made with the omission of the straining step, and may contain artificial thickeners to produce the same creamy texture. However, this gives it a longer shelf life.
Verdict: Which is better?
If you've been paying attention, you'll realise that you should always go with traditional Greek Yoghurt if you can. Traditional Greek Yoghurt is healthier due to the low amount of preservatives, and high protein content. This high protein content will keep you feeling full for much longer, so as to help control your diet. Although traditional Greek Yoghurt gives you more energy than the same amount of Greek style yoghurt, it is still much better as it is made with all natural ingredients and made without additives or preservatives.
Photo: Harchi
However, whether Greek style, traditional Greek, or even other types, yoghurt in and of itself is definitely good for your gut health due to the probiotic nature of the microorganisms found in it.