Living healthy means eating healthy, and healthy living isn't something you can put a price tag on. But who says eating healthy has to...
Living healthy means eating healthy, and healthy living isn't something you can put a price tag on. But who says eating healthy has to be boring? Be inspired by the different cuisines around the world, and learn how you can incorporate them to spice up your meals.
1. African

Via GIPHY
Many are unaware of this, but African cuisines are amongst some of the healthiest in the world. Most of their food is fresh, without preservatives and saturated fats and salt, most commonly found in pre-packaged meals. For example, boule, a national dish of Chad, is a thick porridge prepared from grains such as millet, maize and sorghum which is produced locally. Other local produce includes ladies' finger, guava, mango, mutton and fish, which are all important constituents of the Paleo diet.
2. Greek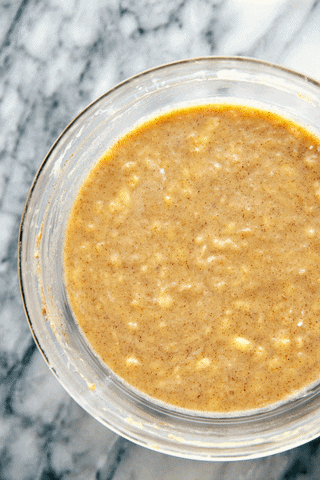 Via GIPHY
The Greek diet is a huge component of healthy Mediterranean cuisine, as you may already know. Important aspects of it include unsaturated fats, legumes, vegetables, fish and grains. Thus, there is a high nutrition value in the Greek cuisine, especially in omega-3, from peppers and sardines. The scarce inclusion of meat contributes to the reduction of saturated fat intake. A few notable examples are hummus, or yoghurt, which are healthy diet essentials. Now that's how you get the body of a sculptured Greek deity!
3. Israeli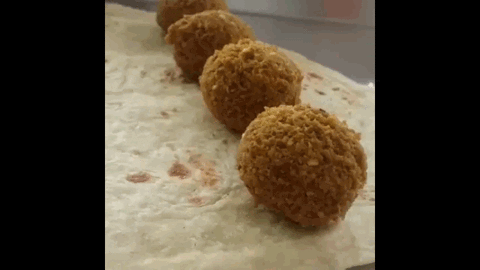 Via GIPHY
Israeli cuisine is rather similar to the Mediterranean one, with the inclusion of legumes, eggplants and olive oil. Flavour and health benefits such as a metabolism boost and an aid to digestion are due to the spices which are added. Falafel, especially, is commanding the world's limelight when it comes to healthy food. Many nutritional benefits can be found in the ingredients used, such as vitamins A & C, calcium, zinc and folic acid.
4. Japanese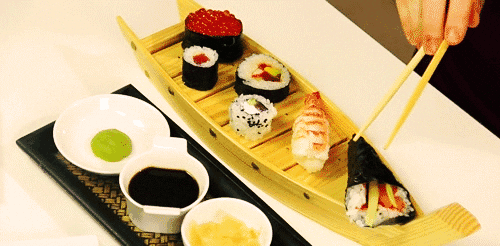 Via GIPHY
Ah, how could we leave out Japanese cuisine when it comes to healthy food? They have a high percentage of citizens who live to over a 100 years old for a reason. Their diet comprises mainly of fruits and vegetables, such as yam, green tea, seaweed and soy produce, which has proven health benefits. Furthermore, contributing to their healthy lifestyle is their cooking and eating practices.
5. Indian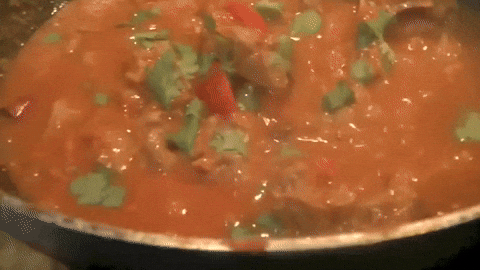 Via GIPHY
Indian cuisine is all about the spice! Bastardized versions of Indian cuisine can be widely found abroad, but these are misrepresentations of authentic Indian food. Indian food emphasizes on the spices, which give the dishes a unique taste, and which also boasts of various health benefits such as anti-inflammatory and healing properties.
6. Thai

Via GIPHY
Another cuisine that works heavily with spices, Thai food is guaranteed to give your sour-loving tastebuds a run for their money. Furthermore, Thai cuisine includes many ingredients that have been shown to inhibit cancer growth. Such as the Tom Yum soup, which contains ingredients to boost the immune system and aid digestion. Herbs and spices, such as ginger, turmeric and lemongrass, which are known for their medicinal properties, have found a place in this cuisine.
 7. Vietnamese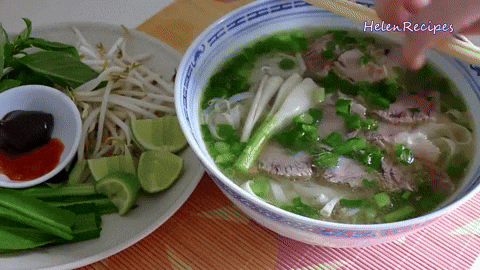 Via GIPHY
The fourth Asian cuisine to make this list, Vietnamese food is also made up of various herbs and chilli, giving Vietnamese dishes its flavour and health benefits. For example, pho (pronounced fer), is a savoury broth, with noodles and usually beef. Pho is low in fats, but rich in antioxidants and nutrients. Sides such as peppers, onions, chicken, beef and pork can be added, which help aid digestion and fight inflammation.