Bored with your current hair colour? Think it's time to change it up a little? Well, put away all your hair dyes and let...
Bored with your current hair colour? Think it's time to change it up a little? Well, put away all your hair dyes and let HealthLoco recommend some alternatives. Although these alternatives do not drastically alter the colour of your hair, their points for consideration number quite a few. Cheap, easy to use, and lacking detrimental effects to your health, these alternatives are a must try if you would like to change your hair colour without damaging your hair. Especially if you've been using hair dyes for a long time, changing to natural hair colouring alternatives will give your hair a break.
1. Coffee/Tea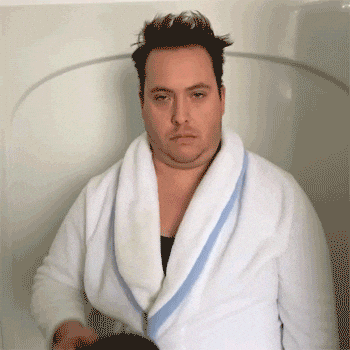 Via GIPHY
Pouring freshly brewed coffee or tea through your hair as a final rinse, then air drying it can darken light hair. Shampooing your hair will wash out the color, but as it has no side effects, you can repeat this process as often as you like. Moreover, some teas can actually improve the health and texture of your hair.
2. Henna
Photo: Tictail
Henna is another popular natural alternative to hair dye. Firstly, mix henna powder and water into a paste, then apply it to your hair. Next, let the henna paste sit in your hair for a few hours. Finally, shampoo and condition your hair, and see the magic happen.
3. Food colouring
Photo: Allbeautytoday
Food colouring greatly expands the range of colours you can choose from to dye your hair. Just add the colouring into your conditioner, then gently massage it into your hair. Let the colouring conditioner sit for about 2 hours, and then rinse it out with water. This can be done with pigmented flavoured drinks too!
4. Lemon and Honey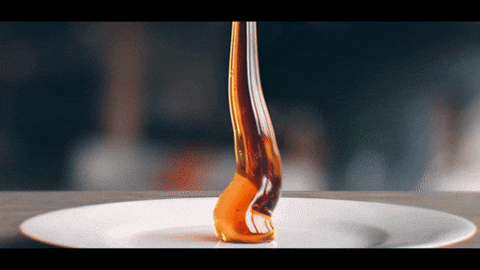 Via GIPHY
Lemon and honey work well together to lighten your hair. It also naturally highlights your hair. Mix equal portions of the two then apply it to your hair. Heat it up with a blowdryer or sit in the sun for about an hour. Wash and shampoo your hair, then condition it. You might need to repeat the process a few times before you see visible results.
5. Beet and Carrot Juice
Photo: Femalesia
Beet and Carrot Juice can be used to add red undertones to lighter coloured hair. Mix beet juice and carrot juice in a 3:1 ratio, then thoroughly soak your hair in the mixture. After letting it sit for an hour, rinse out the mixture with shampoo.
6. Walnut Shells
Photo: CN0713
Crush some walnut shells then boil them for about half an hour. To save time, use walnut powder. Once done boiling, cool and strain the concentrate before applying it to your hair. This will dye your hair dark brown. If you want a deeper colour, boil the juice again until it's down to a quarter of the original volume. Put into the fridge to allow it to cool, then pour it through your hair. Leave it to sit for about an hour, then rinse it out. Avoid washing in hot water as it will fade the colour very quickly. Be careful when using this dye as it stains very easily.