If you're heading to the gym to achieve that slimmer body you envisioned for the new year, you need a good outfit to help...
If you're heading to the gym to achieve that slimmer body you envisioned for the new year, you need a good outfit to help assist you in your workout.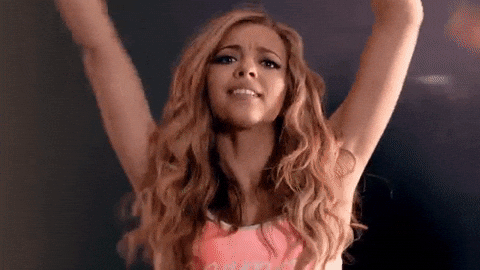 By GIPHY
While you can throw on any old t-shirt and shorts, the biggest concern for us, girls, is what to wear underneath. You obviously don't want to be wearing your regular bras to exercise. Can you imagine the discomfort when the underwires dig into your armpits and your bra starts getting heavy and damp from all that sweat?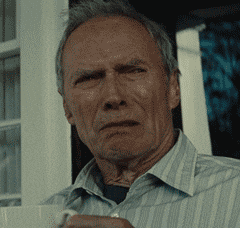 By GIPHY
Do yourself and your boobs a favor by finding a suitable sports bra for your workouts!
1. The type of exercise you're doing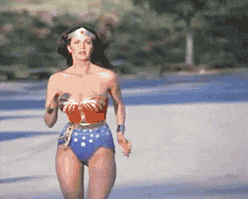 By GIPHY
In order to decide on the most suitable bra type, you must first know the types of exercises you may be doing. Workouts come in many varieties with different levels of impacts. The intensity of your activities determines the amount of support you will need from your sports bra.
Low impact exercises such as walking, yoga, pilates and strength training require a low-support bra while medium impact exercises such as brisk walking and cycling require a medium-support bra. Likewise, if you're going to be running, aerobics or any other high impact exercises, a high-support bra would be the most suitable.
2. Types of sports bra
Photo: Target
One piece compression bras are those without inbuilt cups and usually do not have clasps on the side or the back of the bra. They are the ones where you have to pull over your head to wear. They are great for women with smaller breasts, as they keep the breasts compressed against the body and secure them to minimize their movements during your workout. They are also most suitable for low to moderate impact workouts.
Photo: Obino
Mimicked after a regular bra, this type of sports bra have individual cups and are usually fastened on the front or the back. They provide shape and support, catering to ladies with larger breasts. They are also great for moderate to high impact activities.
Compression and encapsulation
Photo: REI.com
Giving you the best of both worlds, this type of bras help to provide individual support to each breast while keeping them compressed to your chest. It is suitable for all body types and a great choice for high impact activities.
3. The perfect sports bra
Photo: Sports Bras Direct
A sports bra which looks good and provides support in addition to comfort is the best sports bra for you. This means that it is crucial for you to find the right fit when it comes to sports bra (or basically any piece of clothing). Always try on the sports bra before you purchase because different cuttings and materials can feel different on your body. Your sports bra should feel slightly tighter than your regular bra, but not too tight that it digs into your skin. Make sure that the band of the sports bra fits comfortably below your breasts and will not ride up if you raise your hand above your head. The straps should be secure and tight, without slipping off your shoulders. Choose sports bras that come in cup and band sizes over those with generic sizes (small, medium, large) for a more accurate fit.
Avoid buying a sports bra that is made of pure cotton, as it is likely to trap all the sweat under and between your boobs when you exercise. This may cause an outbreak of rashes around the area. Choose sports bra made of moisture-wick fabrics which efficiently evaporate the sweat from your body, leaving you feeling dry and comfortable. The seams on the sports bra should be kept minimal or as concealed as possible to prevent skin irritation when the seams friction against your skin.
Photo: REI.com
Sports bras come in a variety of designs such as racerbacks, crisscross or tank top styles. Try them on to find out which style works the best for you! After finding your perfect sports bra, you can now head to the gym feeling confident and empowered because you know your girls are in good hands!
Cover Image: S3-ap-southeast-1.amazonaws.com
We all know how important it is to invest in a good sports bra whenever executing strenuous activities. Here are the top 7 sports bra that are sensual yet extremely comfortable to wear.