Wearing makeup to exercise is completely fine, it's perfectly normal to want to look your best all the time! I mean, you never know...
Wearing makeup to exercise is completely fine, it's perfectly normal to want to look your best all the time! I mean, you never know when you'll meet eyes with that hottie in the gym!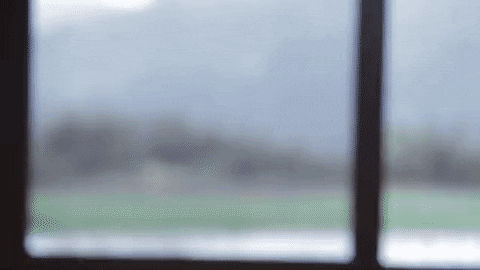 By GIPHY
However, wearing too much makeup while you're drenched in sweat may be inconvenient and disastrous to your skin. Read on to find out the best way you can wear makeup to the gym!
1. Wear minimal makeup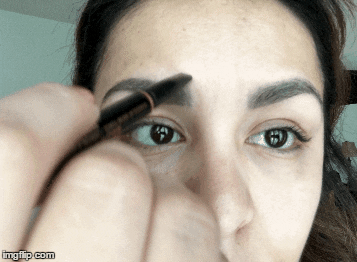 By GIPHY
As mentioned above, piling on too much makeup products on your face may just erupt a breakout session as layers of makeup clog the pores from expelling toxins and sweat. If the idea of going to the gym bare-faced is not an option, just keep your makeup light and simple. For example, you can skip all the other steps and jump straight into your brows. A nice set of brows will help to frame your face and ensure you look presentable!
2. Avoid greasy/dewy products
Photo: Likar.info
If you wear a dewy or extremely hydrating foundation, chances are, you'll look like a disco ball after 10 minutes in the gym. Dewy or hydrating products tend to feel heavier on the skin as well, and can feel uncomfortable when you sweat. Plus, such products usually have poorer lasting power. You don't want your makeup to slip and slide around your face in the gym, do you? Try to wear products that give at least a semi-matte finish. These products usually hold up better on the skin. In addition, buy a pack of blotting sheets to keep your face looking matte and fresh.
3. Use Concealer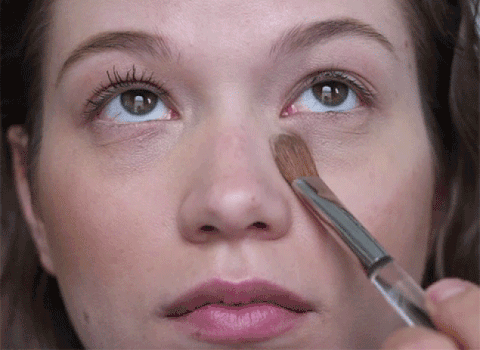 By GIPHY
Have dark circles, zits or hyperpigmentation? No worries, just spot-correct! Use a concealer that's a thicker consistency to conceal your problem areas, as they hold up much better in the gym. It would be even better if you can find a water-resistant concealer! Try to avoid wearing a full face of foundation as your skin may feel stuffy.
4. Avoid eyeliners
Photo: Girlsallaround
Unless you have tried and tested, the best method is to avoid eyeliner altogether. Sweat and sebum will most probably cause your eyeliner to fade or smudge. You don't want to end your gym session looking like a sweaty panda. Not a pleasant sight, I assure you. If you really need some definition to your eyes, invest in a solid waterproof mascara instead! Mascara helps to volumize and lengthen your lashes, creating the illusion that you've lined your lashline.
5. Tint your lips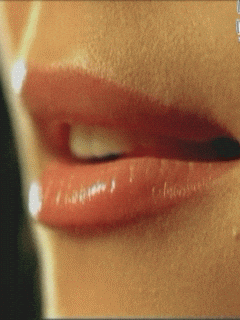 By GIPHY
If your lips are not naturally pigmented, you may worry about looking pale and lifeless after a gym session. Avoid lipsticks (and liquid lipsticks). Instead, go for a tinted lip balm that can provide you a light wash of colour! Another alternative is a lip tint, which will stain your lips a pretty shade to add radiance back to your complexion.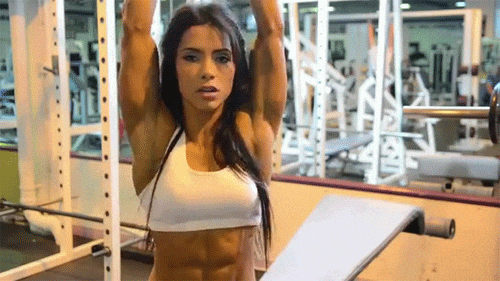 By GIPHY
Now that you feel confident and beautiful, you can direct your complete attention to your workout! If someone really cute turns up, you know you're looking fabulous!
Cover Image: Careforface.co.in